Dear Friends,
On Friday, December 13, we welcomed 110 people representing our partner organizations to our 2020 Community Agenda Partner Vote. Many of our partners call this event their "favorite workday of the year" as we gather to listen to the ideas and determination of those pitching their policy change priorities. Before our partners cast their votes for the next year's Community Agenda, we call for cross-endorsements, inviting partners to stand and speak in support of an issue that they're not directly involved in.
It was a huge privilege to chair our partner vote this year, the culmination of my first year as PPG's Executive Director. Along with our staff, board, and partners, I remain grateful to our founders and former co-directors Sam Magavern and Lou Jean Fleron for creating our partnership that continues to thrive. In 2019, we've strengthened and reinforced the founding model and vision of PPG. Our network of partners has grown to a milestone 300 community groups and non-profit organizations.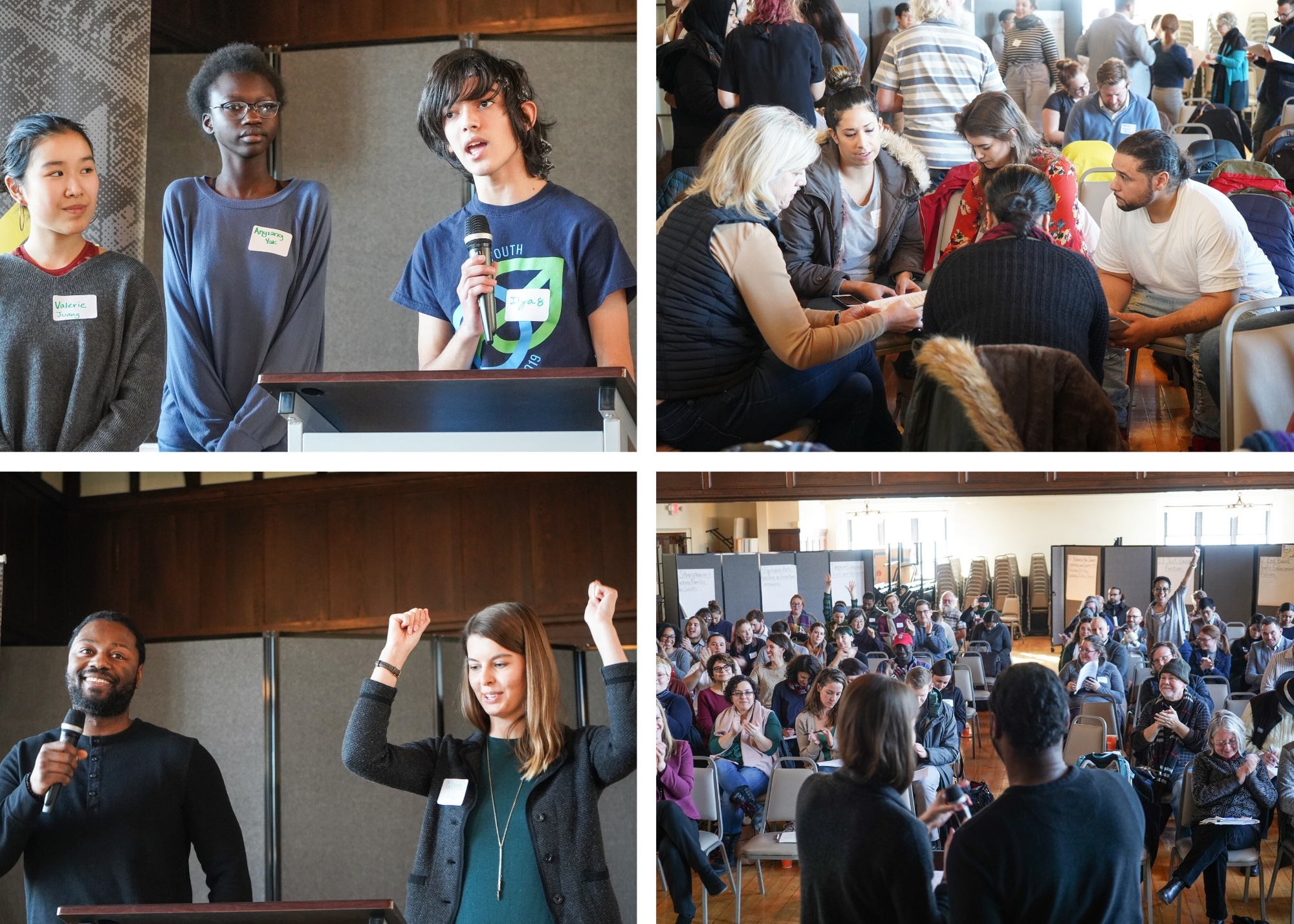 PPG and our partners achieved major policy wins on the 2019 Community Agenda:
New York State expanded voting rights, including early voting and the preregistration of 16 and 17 year olds;
Buffalo and Erie County formed a Complete Count Committee for the 2020 Census which continues to work toward a full, fair count;
New York State passed the Climate Leadership and Community Protection Act and many of our partners are now focused on implementation;
The FB Community Land Trust continues to increase partnership with the City and gain funding and investment;
The Buffalo Public Schools took a major step toward a Good Food Purchasing Program, beginning a baseline assessment of its procurement practices;
The Buffalo Police Department appointed police captains to join our working group on reducing arrests and linking people to services through a Law Enforcement Assisted Diversion program;
Tenants, landlords, and city and county staff were engaged to better understand and prevent lead exposure, and Ujima Company created a short community education play based on our interviews with those impacted by and working to prevent lead exposure.
Throughout the year, we worked to give our partners the research, tools, and skills they needed to make this progress possible. We continued our new Buffalo Commons workshop series; since fall 2018, we've held 24 workshops attended by 450 people representing 145 community organizations, on topics including writing for the media, the art of social change, and research tools for community organizers.
We've also grown PPG to its largest staff capacity to date, adding a Civic Educator, a Program Coordinator, and a second Community Researcher position this year – made possible by increasing recognition for PPG's unique model and impact by national foundations and funders.
As we look ahead to 2020, we invite you to help us sustain our growth and our ongoing collective work with our vibrant and engaged partner network. Please consider a donation to help us continue to provide our partners with the research, tools, and support they need to turn their ideas into public policy.
Very truly yours,
Andrea Ó Súilleabháin
Executive Director